Superior Exterior Home Improvement Services
From vinyl siding in Tampa, FL to roof repair, you can count on us!
A Thousand Benefits, A Single Call
Our experts on doors, gutters, windows, roofing and vinyl siding in Tampa, FL make sure your home is beautiful and reliable!

Versatile Expertise: The FX Remodeling & Exteriors Difference
Our exterior contractors in Tampa, FL specialize in vinyl siding, roofing, door, window and gutter repair!
Reserve Your Free Tampa Siding Estimate
Keep your home at its very best! Schedule your free Tampa vinyl siding estimate today!
‹
›
Skylight Installation in Tampa, FL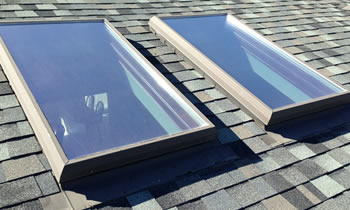 When done properly, a skylight installation in Tampa, FL can increase a home's property value, lower its utility bills as a result of the extra light and heat, and even dramatically improve the beauty of a home both inside and out! That said, Tampa skylight installation is a very specialized service option requiring precise training and knowledge to ensure that your new skylight installation in Tampa, FL is enjoyable and dependable for years to come. Here at FX Remodeling & Exteriors, that's precisely what our expert skylight installation contractors in Tampa, FL are committed to providing to each and every one of our valued customers!
All FX Remodeling & Exteriors performed skylight installations in Tampa, FL begin with a completely free, at-home consultation and estimate for the specific skylight solutions which are best for your home's unique needs. During this estimate you're free to find out about everything from the dimensions and materials to the seals and flashing options which best suit your needs for light, beauty, reliability and siding repair Tampa, FL! Thanks to the vast wealth of experience and training all FX Remodeling & Exteriors specialists focusing on skylight installation in Tampa, FL provide every unique skylight installation is performed thoroughly, efficiently, and reliably so that your home's energy efficiency and defense against water damage is never in doubt!
If you're ready to bring new life to your home through a beautiful skylight installation in Tampa, FL, then contact our friendly representatives today to arrange your free comprehensive estimate for skylight installation services in Tampa, FL. Our local Tampa skylight installation specialists are available immediately to provide a comprehensive assessment of your home's future skylight along with discussing the best brands, materials, and styles of skylight for your home's particular roof and budget!